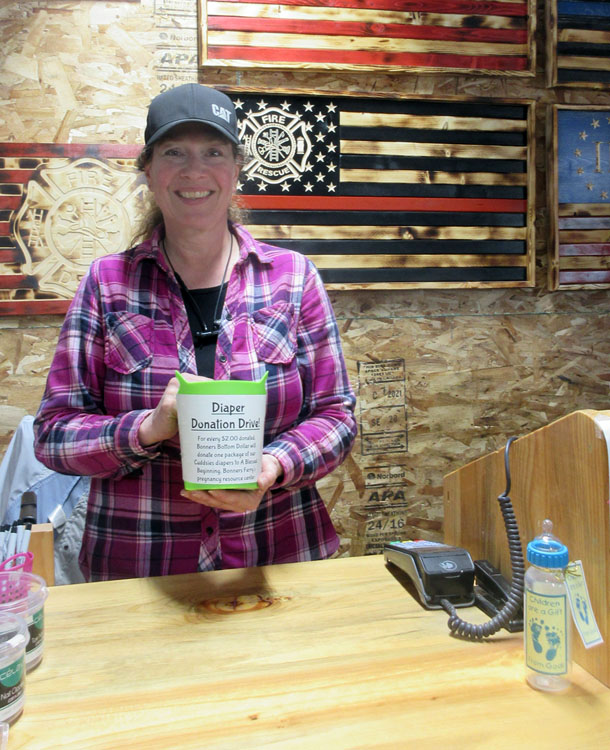 Just want to give a BIG SHOUT OUT
to Amy Roemelen!
Amy is the owner and operator of Bonners Bottom Dollar. Her new store location is up on the North Bench at 32 David Thompson Drive, in the same parking lot as Homestead Coffee Company.
Amy has set up a Diaper Donation Drive
For every $2.oo donated, Bonners Bottom Dollar will donate one package of their Cuddsies diapers to A Blessed Beginning Pregnancy Center
Bonners Ferry businesses are the most generous and always willing to give back to the community. Be sure to stop in and support Amy and see all the new items at " bottom dollar" prices.