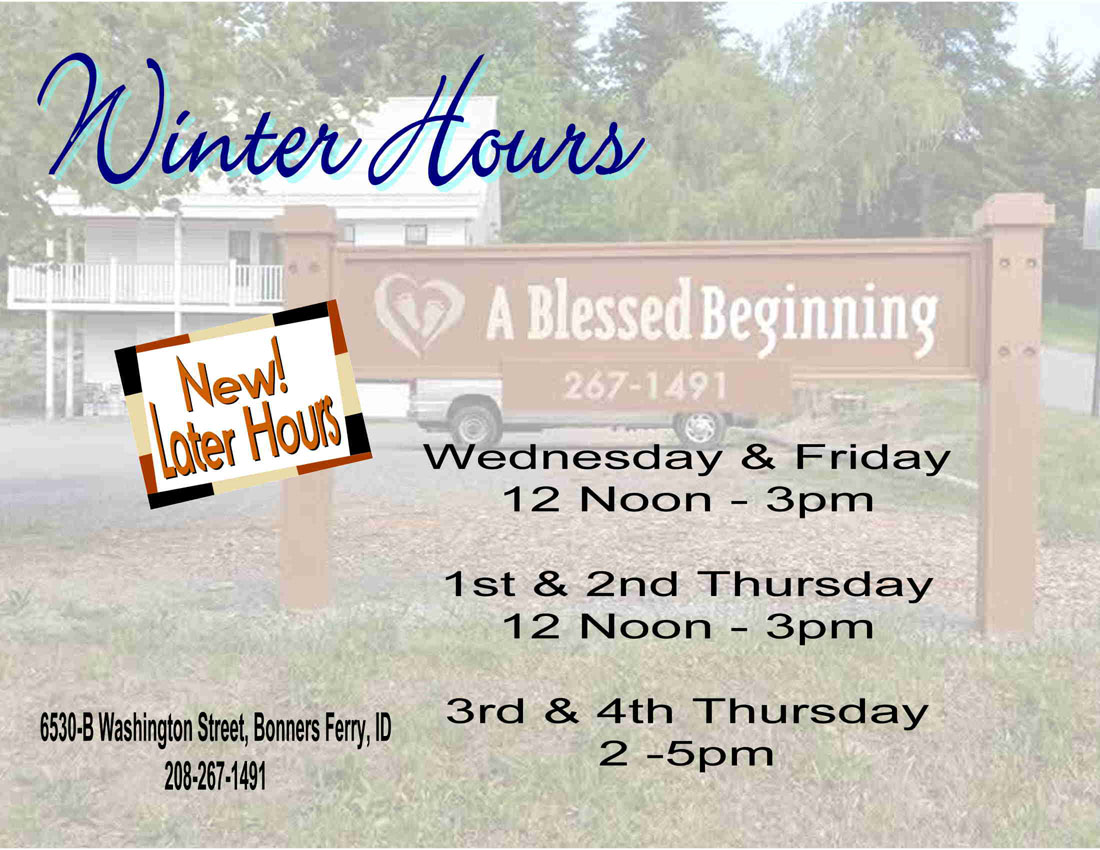 Winter has arrived in all it's splendor and glory! We have added another day and later times on the last two Thursdays of the month.
Updated Hours:
Wednesdays & Fridays  12 Noon – 3 pm
1st & 2nd Thursdays       12 Noon – 3 pm
3rd & 4th Thursdays       2 pm – 5 pm
Please note that when there is heavy snow there may be times when we will not be able to open the center.
To save yourself a wasted trip please call or check our Facebook page.