A Blessed Beginning is hosting a Post-Abortion Bible Study for women.
We will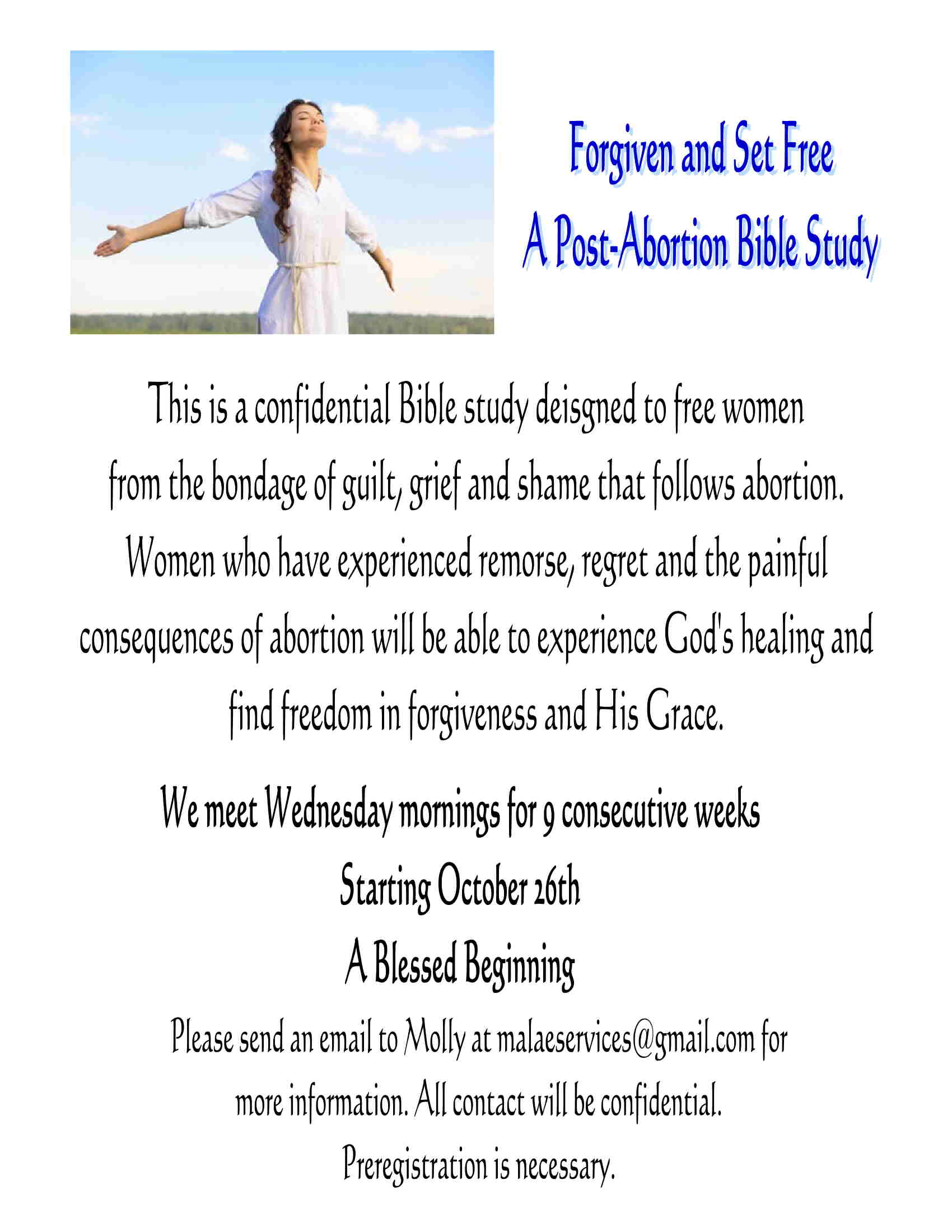 be using the study "Forgiven and Set Free" by Linda Cochrane. It is an inspired Bible study ministering God's healing grace to women who are suffering remorse and guilt after an abortion.
This is a confidential Bible study, starting Wednesday, October 26th. Pre-registration necessary.
If you have any questions please email
Molly Erickson malaeservices@gmail.com